30th Multi-Service Networks workshop (MSN 2018)
Thursday, 5th July 2018
10:00 Registration and coffee
10:30 Welcome (Iain Phillips, Hamed Haddadi)
10:35 Session 1 (Chair: Iain Phillips )
Chris Cooper: A Brief History of NGN-MSN

Gianni Antichi (C): Detecting Large Traffic Aggregates in the Dataplane

Mays AL-Naday (Es): Service-aware Fog Computing

Will Yang (U): National Dark Fibre Infrastructure Service (NDFIS)

Eder Leão Fernandes (Q): Improving the speed of network experiments

Vasileios Giotsas (L): Detecting Remote IXP Peerings

James P.G. Sterbenz (L & K): What *really* is 5G, and will you see it in your lifetime?
12:15 Photos & Lunch at Cosener's House
13:30 Session 2 (Chair: Richard Clegg)
Timm Böttger* (Q): Looking for Hypergiants in PeeringDB 

Morteza Kheirkhah Sabetghadam (U): MARC, A New Rate Control for Cellular Networks

Christos Nikolaou (C): When DDoS Attacks meet Traffic Engineering

Mohammad Malekzadeh* (I): Protecting Sensory Data from Sensitive Inferences

Naomi Arnold* (Q): Uncovering network evolution mechanisms using temporal data

Noa Zilberman (C): In-network computing: truth, lies, and realities

Simon Chatterjee (Ci): Building high-performance protocols in practise
15:15 Coffee
15:45 Session 3 (Chair: Gareth Tyson)
Mahesh Marina (Ed): Reimagining Indoor Mobile Access

Mohamed Kassem* (Ed): DIY Model for Mobile Network Deployment

Salvator Galea* (C): Hidden Hierarchical Heavy Hitters

Derek McAuley (N): Defence Against the Dark Artefacts

Jon Crowcroft (ATI): Weaponised research results
17:00 Free time!
19:00 Drinks followed by dinner at Cosener's House
Friday, 6th July 2018
9:30 Session 4 (Chair: Andrew Moore)
Mohammed Alasmar* (S): Embracing Path and Data Redundancy in Data Centres

Pietro Bressana* (IT): A Programmable Framework for Validating Data Planes

Antonio Marsico* (F): Could a P4 partial deployment be enough for my network?

Rui Li* (Ed): Maximising the Utility of Virtualised Millimetre-Wave Backhauls

Stephen McQuistin* (G): DailyCatch, A Provider-centric View of Anycast Behaviour

Stefano Vissicchio (U): 2020: time to shutdown DDoS?
11:00 Coffee
11:30 Session 5 (Chair: Ian Wakeman)
Omer Sella* (C): Adaptive fabrics

Diana Andreea Popescu* (C): Network Latency in Data Centres

Kleomenis Katevas* (I): Detecting Social Interactions using Multi-Modal Mobile Sensing

Igor Ivkić (FHB): Modelling Security Costs in Self-Adaptable Cyber Physical Systems

Kyle Jamieson (P & U): Wi-Fi Goes to Town: Building Picocell Networks for Transit

Mark Handley (U): Routing in space
Affiliation codes:  ATI (Alan Turing Institute), C (Cambridge), Ci (Cisco), Ed (Edinburgh), Es (Essex), F (FBK CREATE-NET), FH (FH Burgenland), G (Glasgow), I (Imperial), IT (Universita' della Svizzera Italiana), K (Kansas), L (Lancaster), Lo (Loughborough), N (Nottingham), P (Princeton), Q (QMUL), S (Sussex), U (UCL)
*: PhD student talk.
We are pleased to have CISCO as a sponsor this year.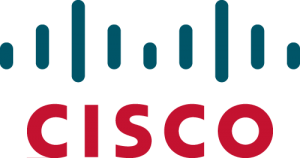 Registration is now closed as we have a waiting list.  If you need to be put on the waiting list, then please get in touch with Iain
Talk slot requests: https://goo.gl/forms/b6AdFgjHAXZ0J4Od2   (waiting list in place now)
Staff rate £240 including accommodation
Staff rate £130 without accommodation
Student rate £100 (subsidised – with or without accommodation)
Day rate £100
Staying the Wednesday night £100.
If anyone has anything they can suggest to make the event even better, please email Hamed and Iain
NOTES on the booking system
The software reserves a place for you the moment you select which type of delegate you are.  If you don't complete a purchase and don't log out, then that space won't be available for anyone else.  Please log out or cancel you transaction if you can't pay at the time.
There should be 4 options, Staff and Student, with and without accommodation.  At the moment all are available and if the one you want is not listed, then the system is lying.  Email I.W.Phillips@lboro.ac.uk if this happens and I'll fix it.
You have to create an account, but don't worry it will copy details from your account details to your booking at the click of the appropriate button.
The person creating the account (e.g. an administrator) can book on behalf of several people at once.
A credit card is needed, this makes things a whole lot simpler at our end.
Dietary and access requirements can be entered at the appropriate stage.  If you forget to, please email I.W.Phillips@lboro.ac.uk later.
Spaces are limited (we all know how big/small the venue is), so we'd like to avoid too many registrations from a single institution, but at this stage only asking people to be sensible.
FAQ on the booking system
none yet
Email me if you have any questions and I'll update here as I can.