31st Multi-Service Networks workshop (MSN 2019) will take place on Thu-Fri 4-5 July 2019.
We are pleased to have CISCO as a sponsor this year.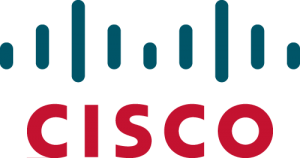 Staff rate £140 + £100 for accommodation
Student rate £100 (subsidised – no cost for accomodation)
Day rate £60 + £40 for dinner
Staying the Wednesday night £100.
Once you have done your booking, please register your interest for a talk on:
https://forms.gle/i1RMoFkssGKFLQPM9
If anyone has anything they can suggest to make the event even better, please email Hamed and Iain
NOTES on the booking system
The software reserves a place for you the moment you select which type of delegate you are. If you don't complete a purchase and don't log out, then that space won't be available for anyone else. Please log out or cancel you transaction if you can't pay at the time.
There should be 3 options, Staff, Student and day rate. At the moment all are available and if the one you want is not listed, then the system could be lying. Email I.W.Phillips@lboro.ac.uk if this happens and I'll fix it.
You have to create an account, but don't worry it will copy details from your account details to your booking at the click of the appropriate button.
The person creating the account (e.g. an administrator) can book on behalf of several people at once.
A credit card is needed, this makes things a whole lot simpler at our end.
Dietary and access requirements can be entered at the appropriate stage. If you forget to, please email I.W.Phillips@lboro.ac.uk later.
Spaces are limited (we all know how big/small the venue is), so we'd like to avoid too many registrations from a single institution, but at this stage only asking people to be sensible.